Regular price
£3.50
Sale price
£2.99
Unit price
per
Sale
Sold out
Introducing our Weaning Pre-Spoon cutlery: The Perfect Start to Your Baby's Self-feeding Journey!
Introducing your little one to solid foods is a momentous occasion, and our pre-spoon makes it a breeze! Our Weaning Pre-Spoons for toddlers are thoughtfully designed with your baby's safety, comfort, and development in mind. These pre-spoons are an ideal choice for parents who want to transition their babies from liquid to solid foods with ease.
Key Features:
Soft Silicone

:

Our weaning pre-spoons are made from high-quality, food-grade silicone that is gentle on your baby's sensitive gums. They provide a comfortable chewing experience for your baby while reducing the risk of teething discomfort.
Ergonomic Design

:

The spoons boast an ergonomic, easy-grip handle that ensures a secure hold for both you and your baby. The curved design minimises spills and helps your baby learn to self-feed more effectively. For teething toddlers, the handle poses a dotted design that acts as a teether to soothe your baby's gums.
Safe and Non-Toxic:

We prioritise your baby's safety. These pre-spoons are free from BPA, phthalates, and other harmful substances, making them entirely safe for your little one.
Vibrant Colours:

The attractive and vibrant colours of our weaning pre-spoons will stimulate your baby's visual senses and make mealtime a fun and engaging experience.
Easy to Clean:

Cleaning up after your baby's meal is easy, whether you are feeding your baby on the go, or at home. The silicone material is dishwasher safe, or you can quickly hand wash them with warm soapy water or clean them with a water-based baby wipe.
Ideal Size:

The small spoon size is perfect for babies who are just starting to explore solid foods. It allows for controlled portions and prevents overfeeding.
Benefits:
Encourages self-feeding and independence.

Aids in developing fine motor skills as your baby learns to grasp and scoop.

Minimises mealtime mess, making it a less stressful experience for you.

The soft silicone ensures your baby's comfort during the weaning process.

Doubles as a teether
Why Choose Our Weaning Pre-Spoons:
When it comes to your baby's health and well-being, quality is of the utmost importance. Our Weaning Pre-Spoons are designed to be durable, safe, and effective, ensuring that your baby's journey into the world of solid foods is a positive and enjoyable one. Whether you're a new parent or experienced, these spoons are an invaluable tool to help you and your baby navigate this exciting phase together.
Make your baby's first bites a delightful experience with our Weaning Pre-Spoons. Order now and set the stage for a lifetime of healthy eating habits!
  Features
Material:

100% food-grade silicone.

Material Feature:

BPA Free.

 

Size:

 

11*2.3 cm (L*W).

Weight:

 

Regular spoon-18g, snowflake spoon design, 17g.

Packaging

:

Arrives in a clear case.

Suitability:

For parent-led weaning, from 4 months. If baby-led, most suited from 9 months dependent on individual milestones.

Hygiene:

Easy Clean-Dishwasher suitable. Wash with soap and water then sterilise before first use

.
Shipping & Returns

Shipping will be calculated at checkout. 30-day return policy.
Share
View full details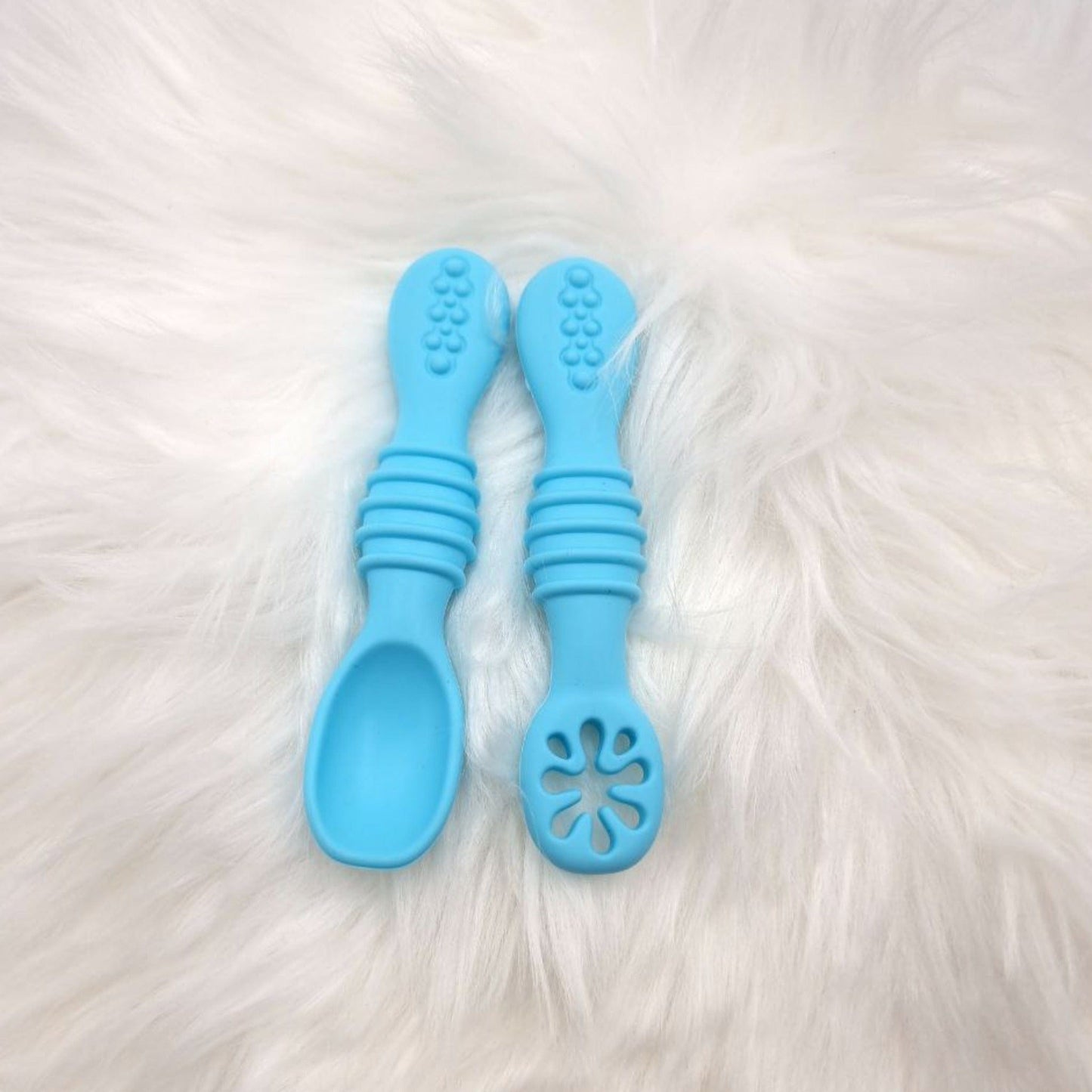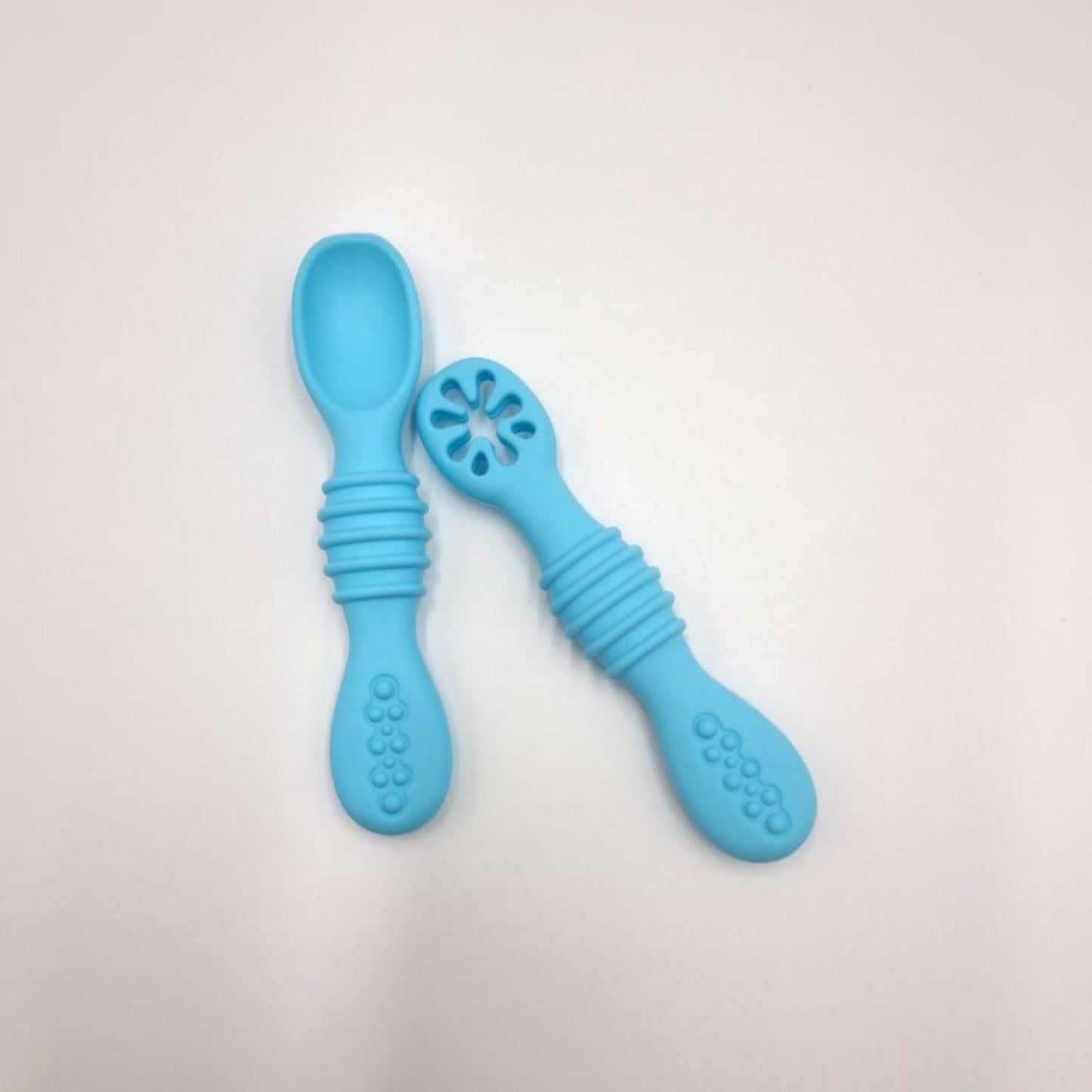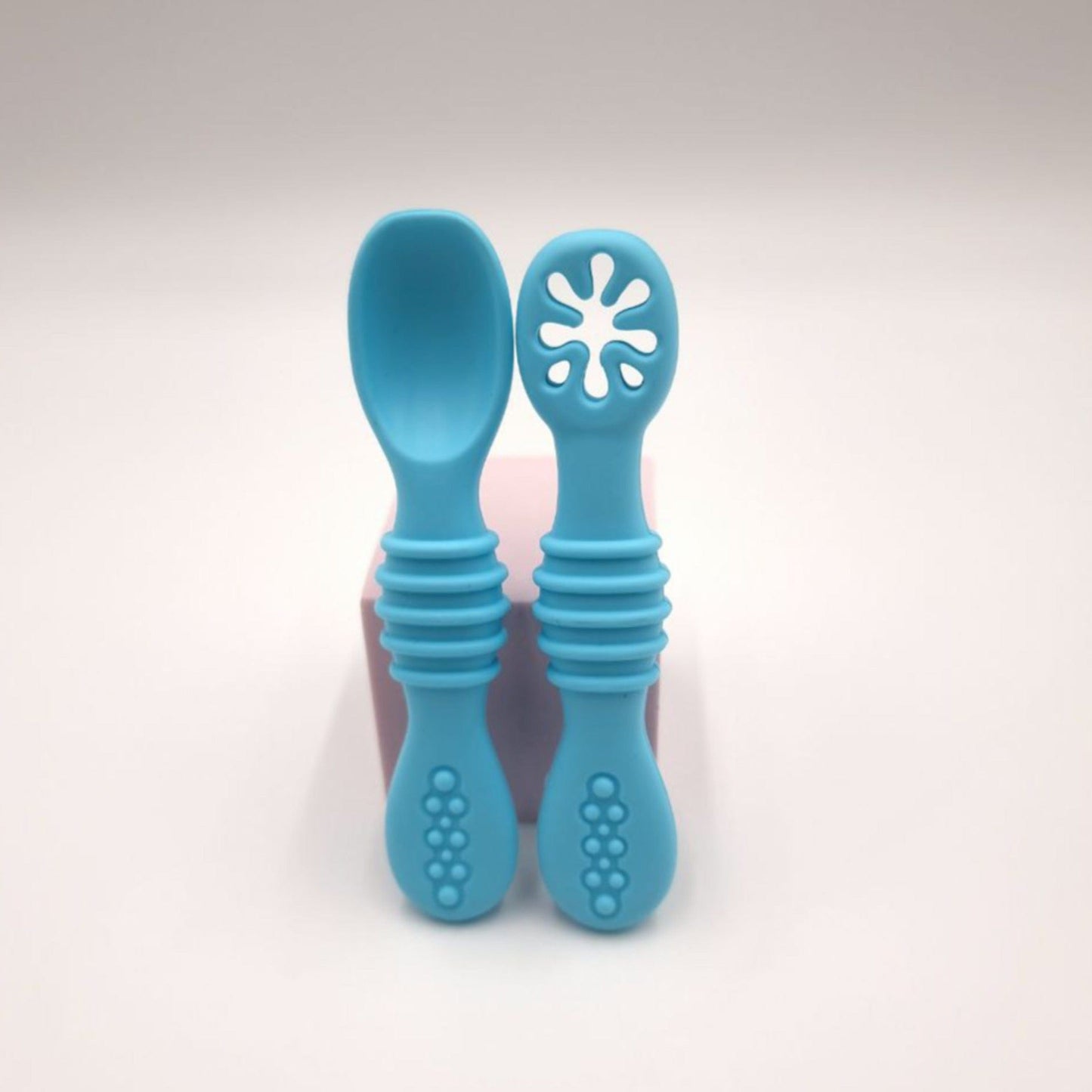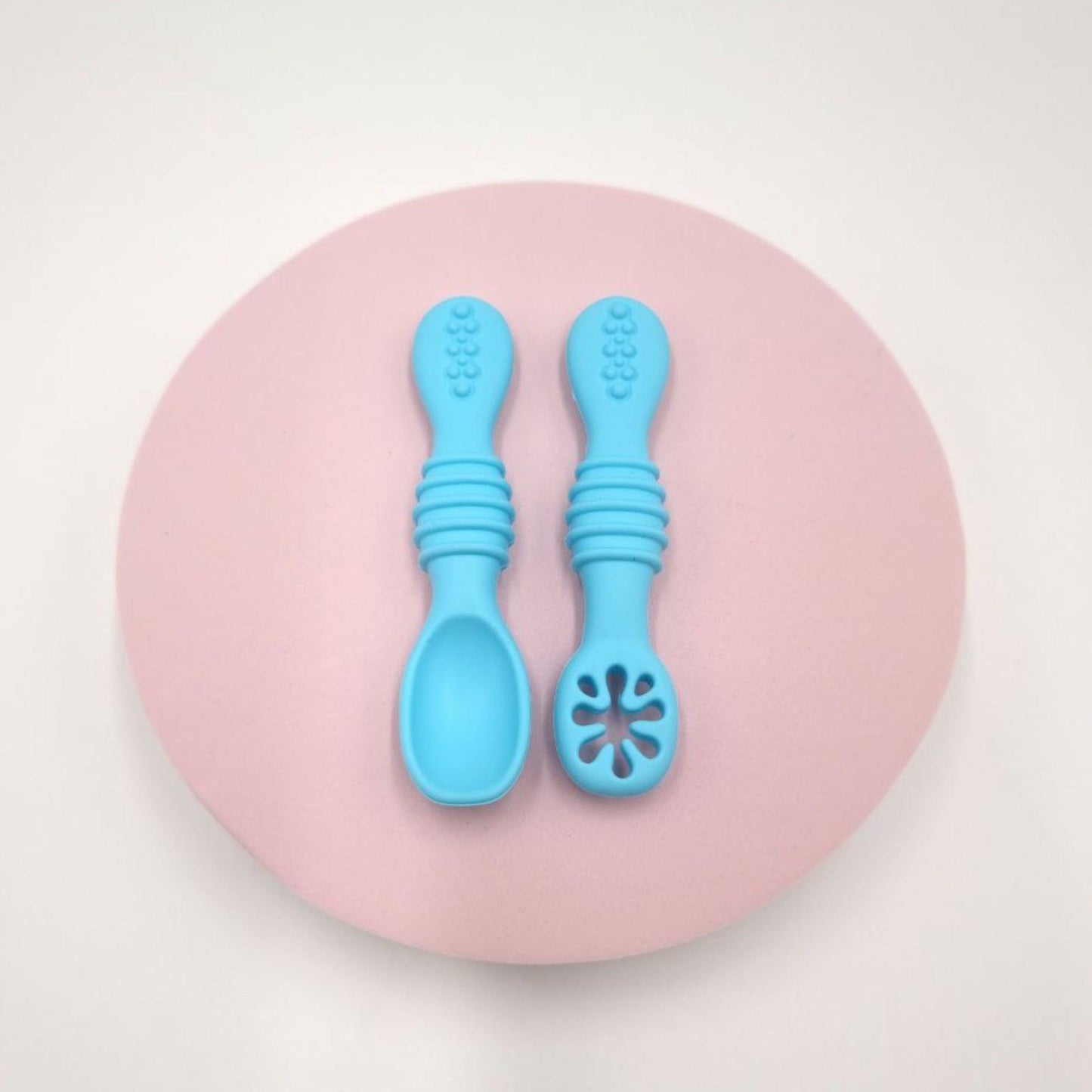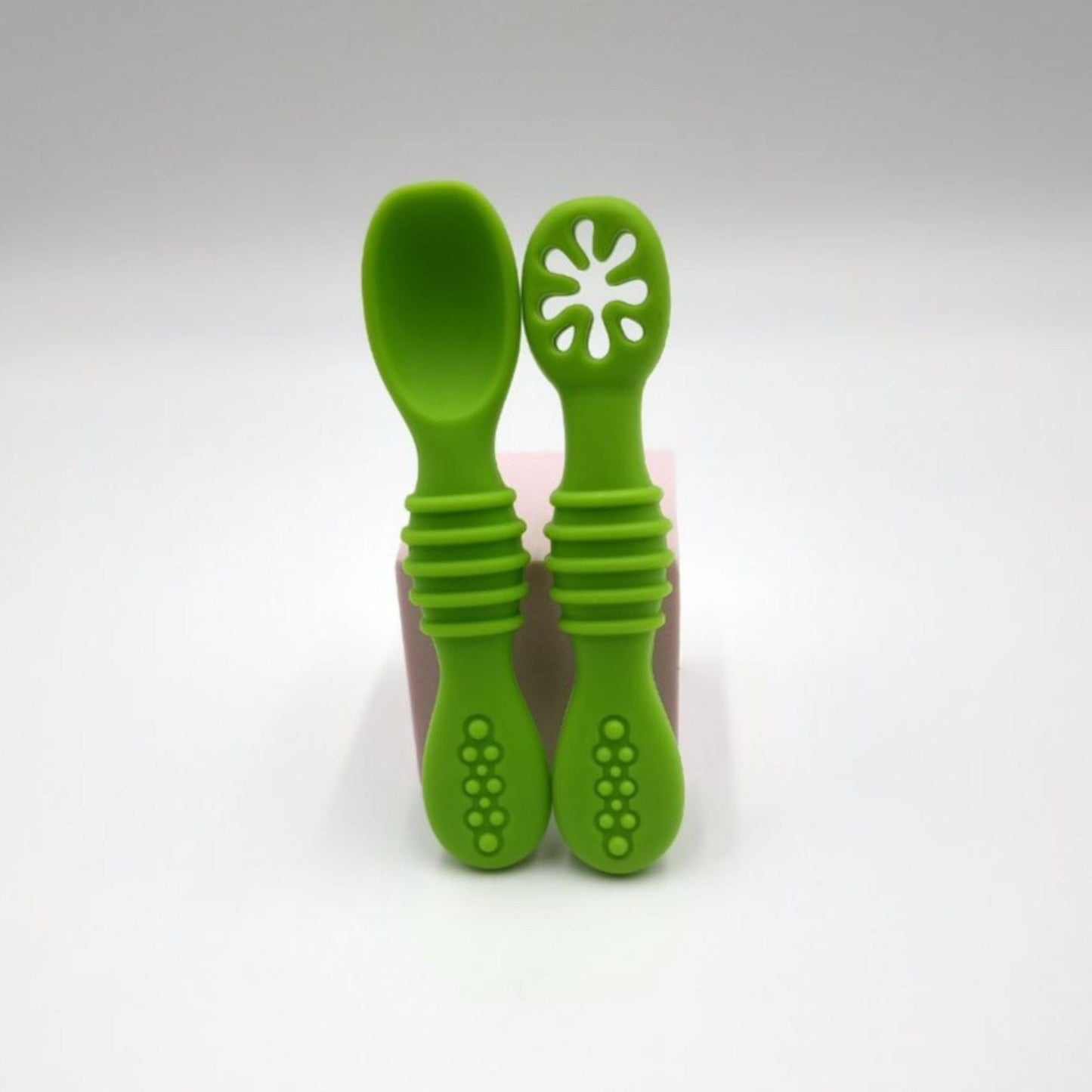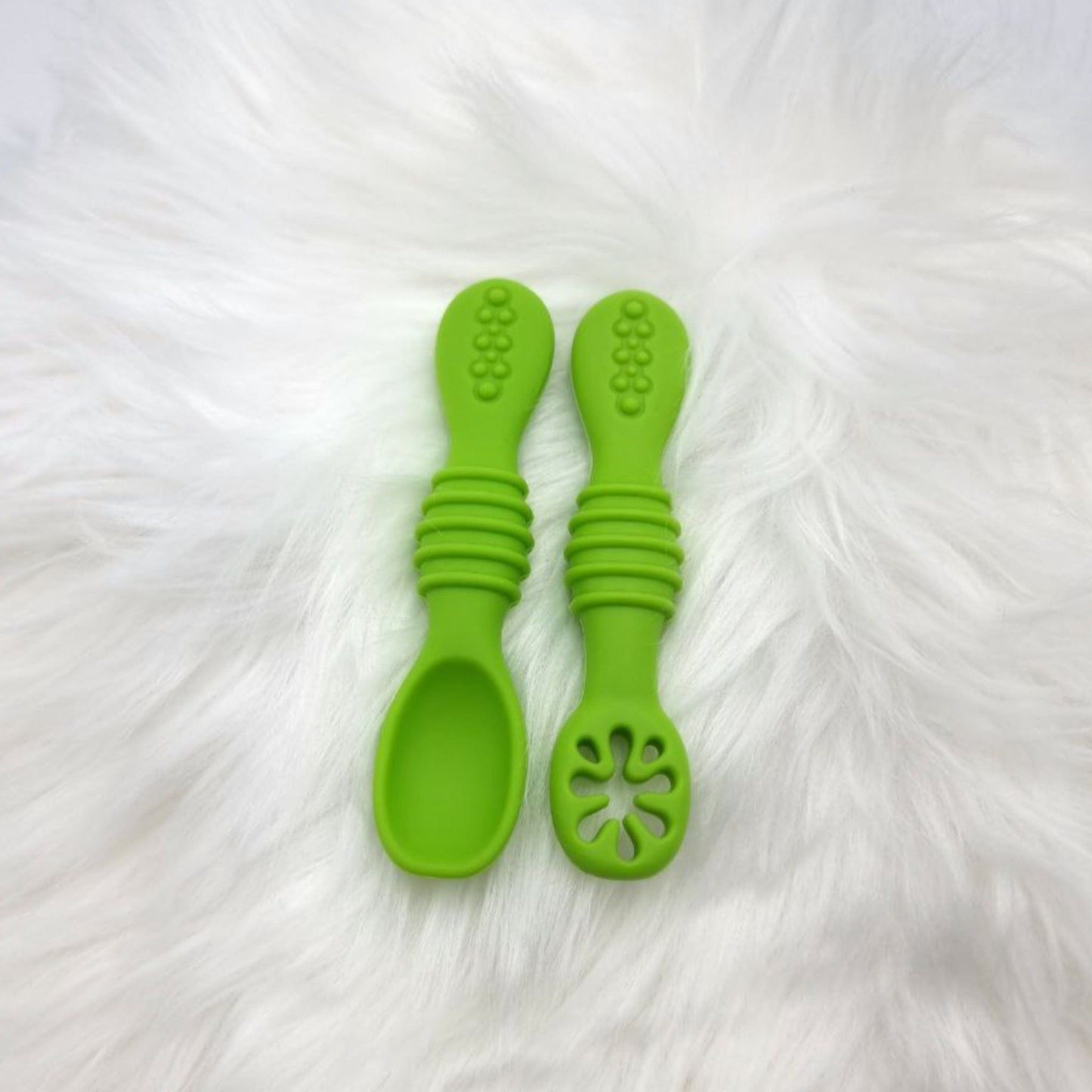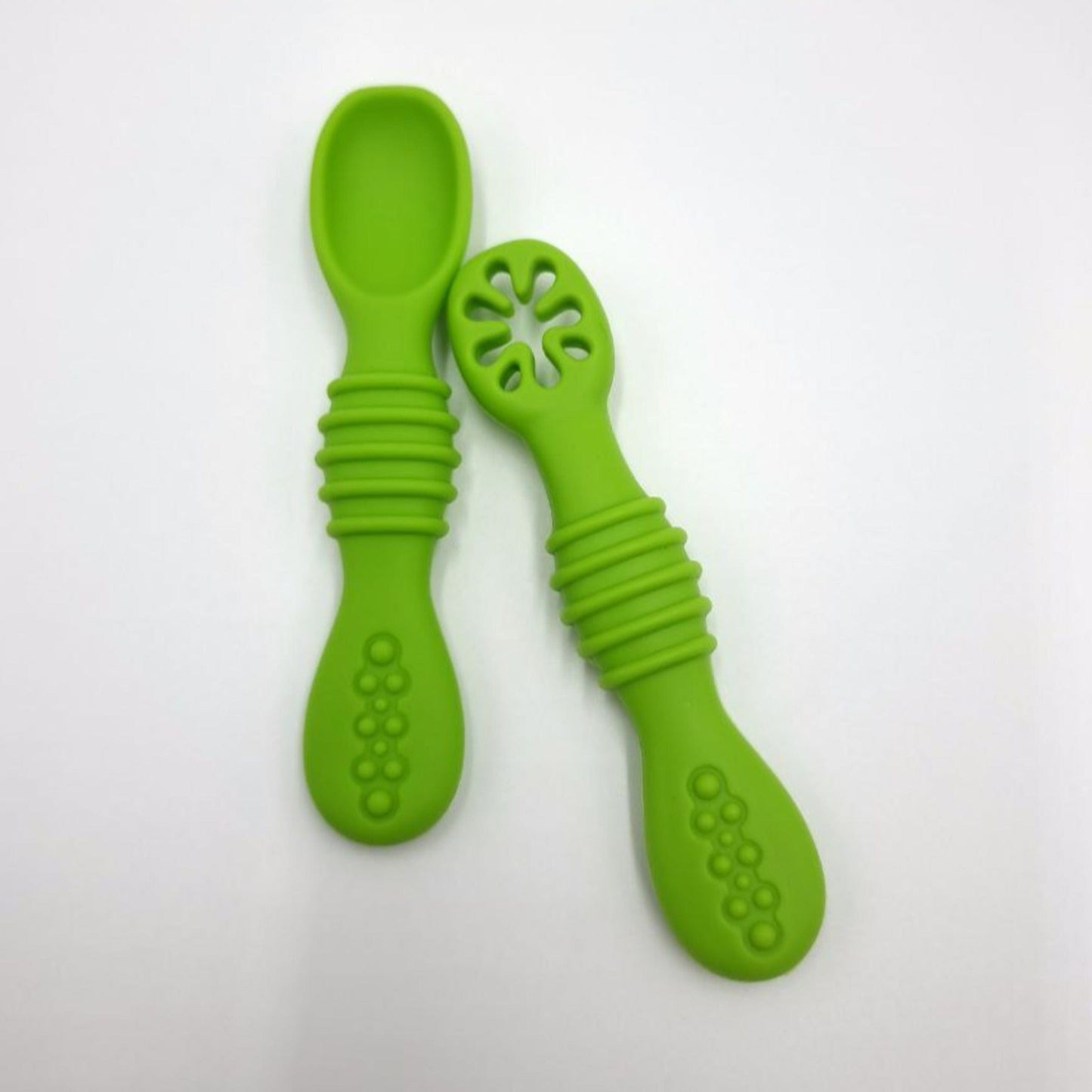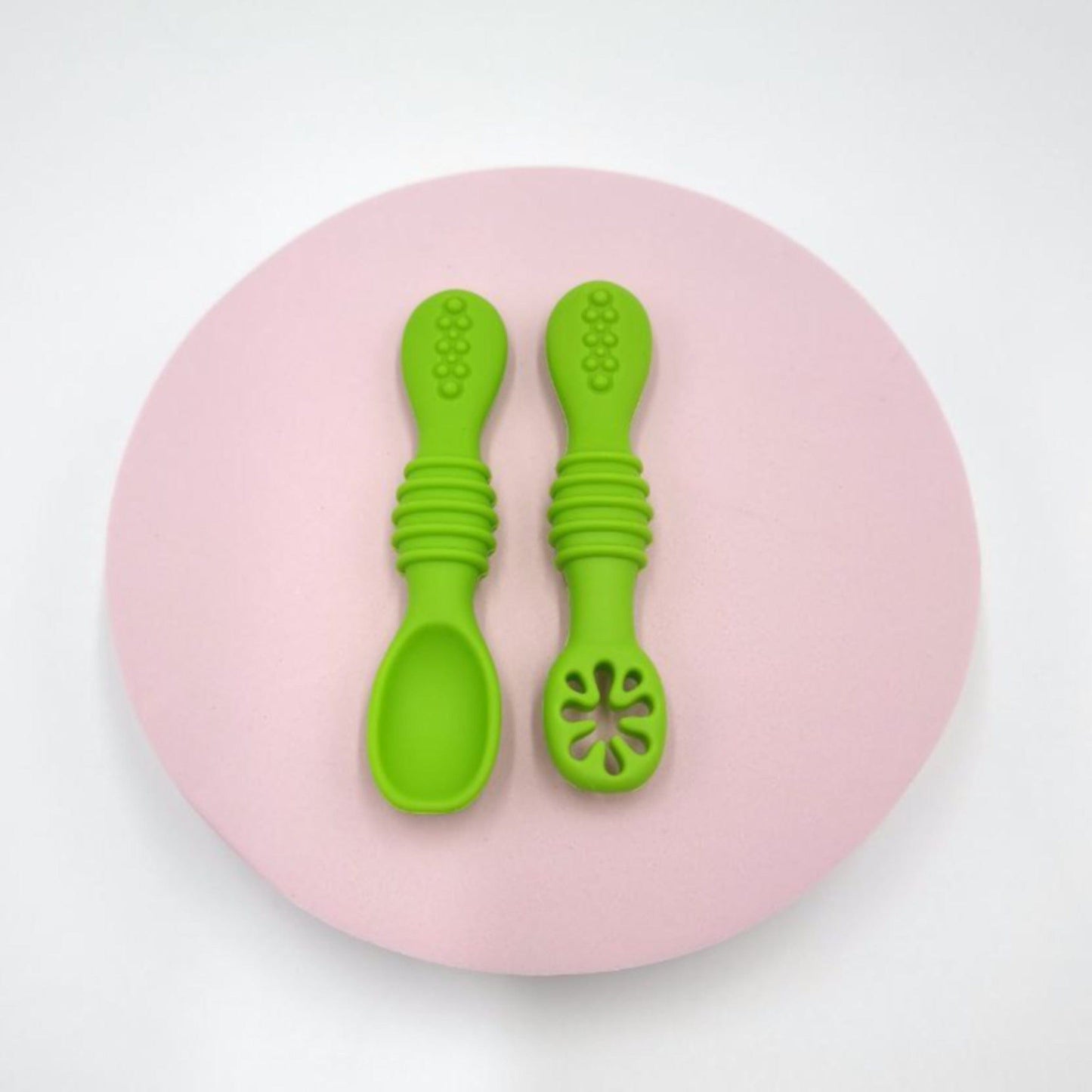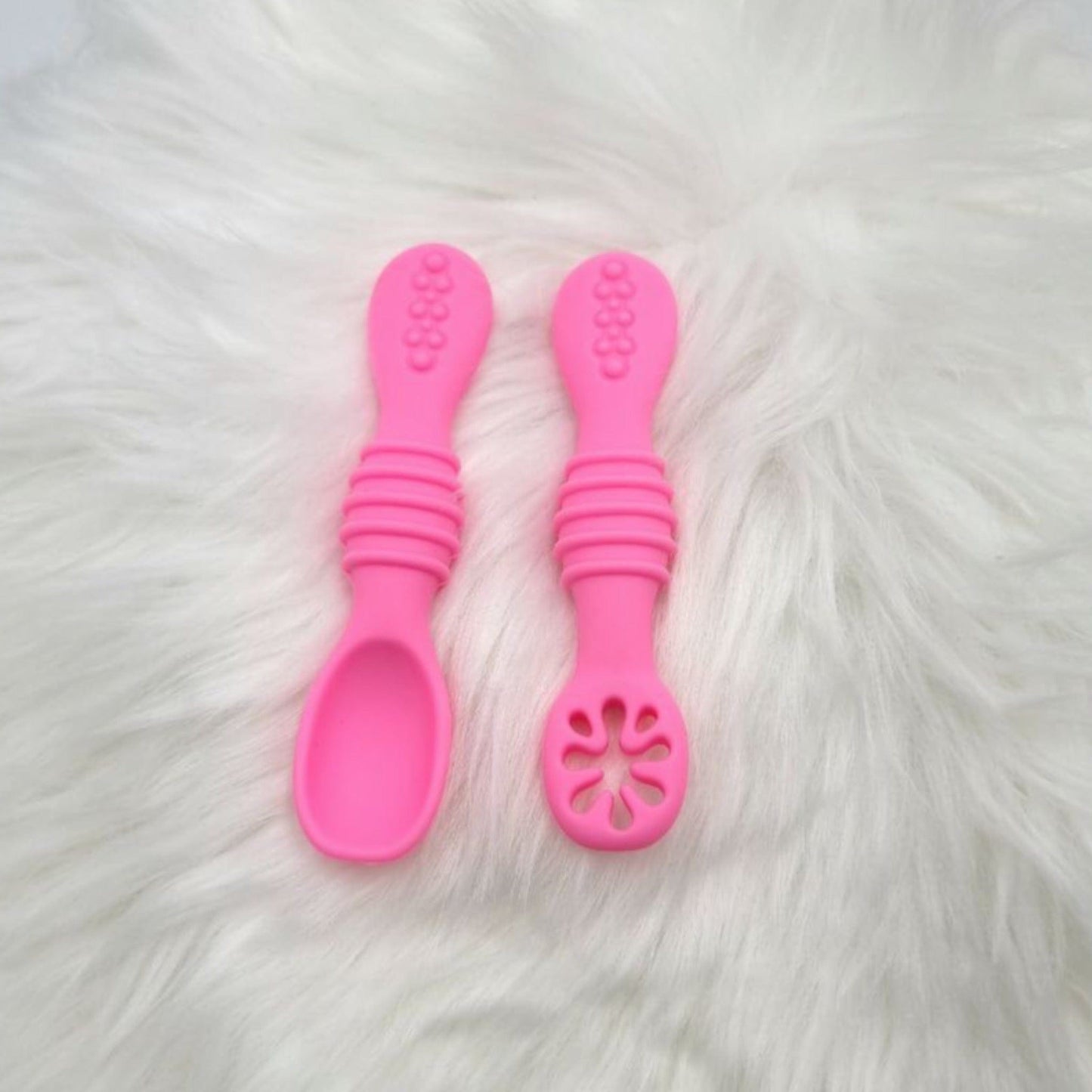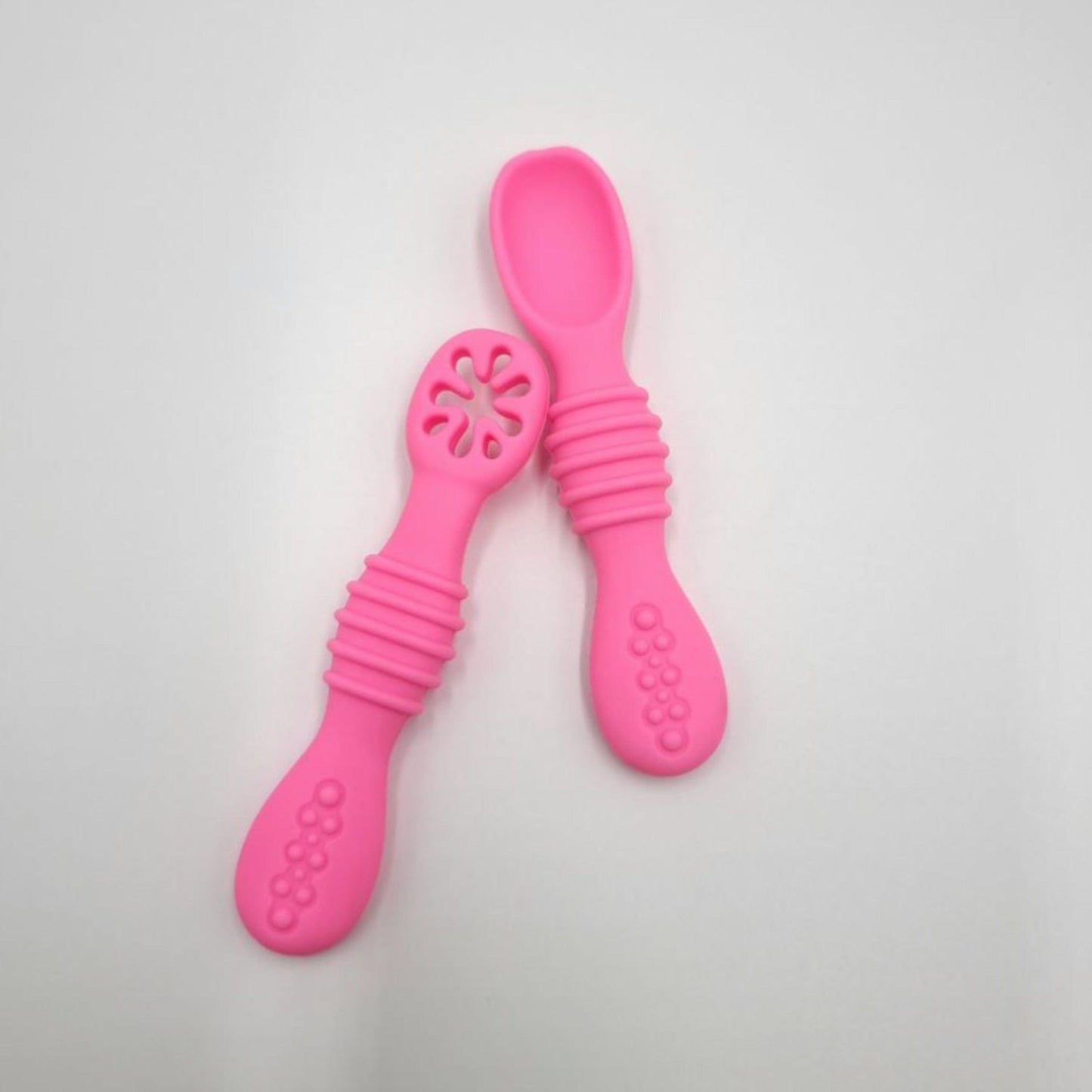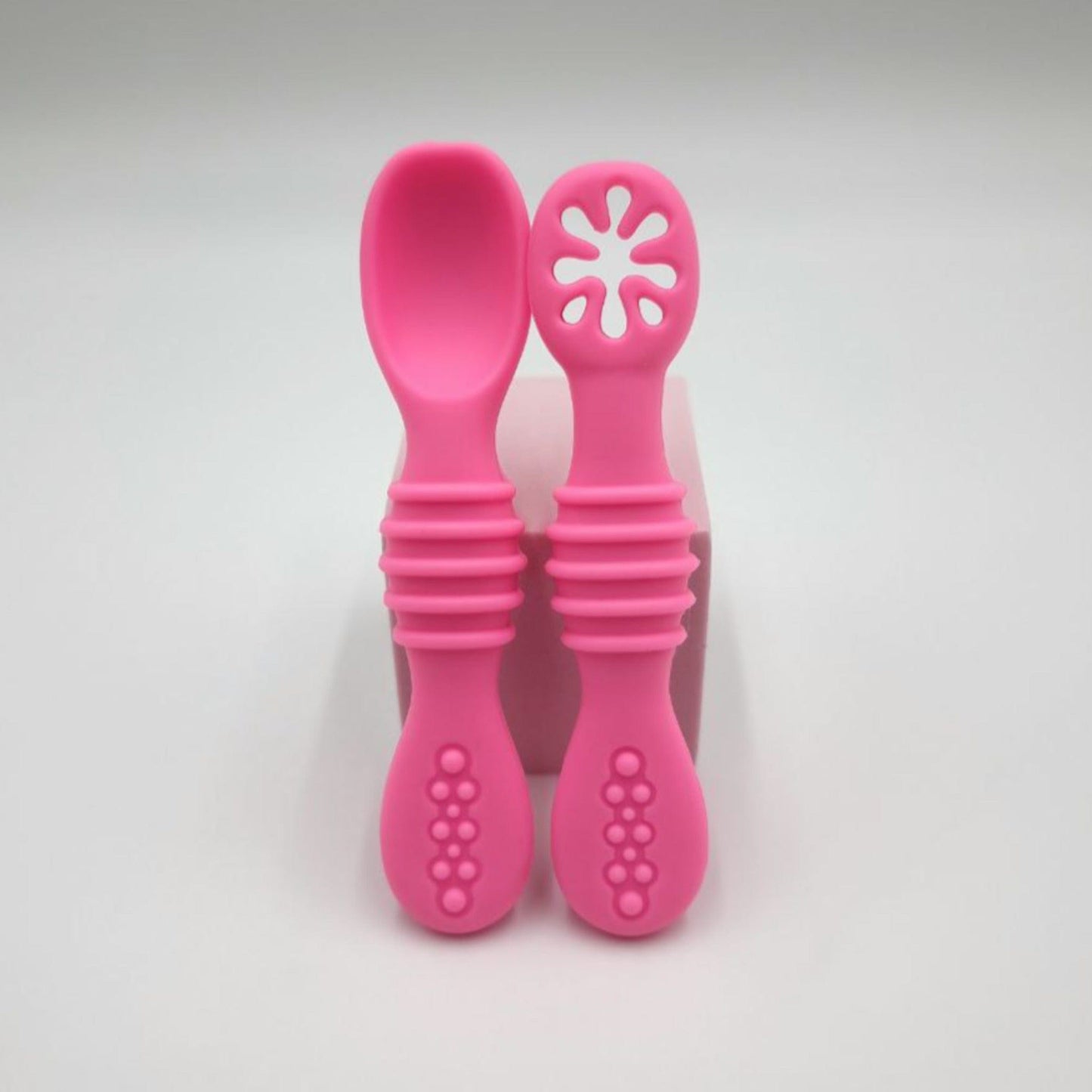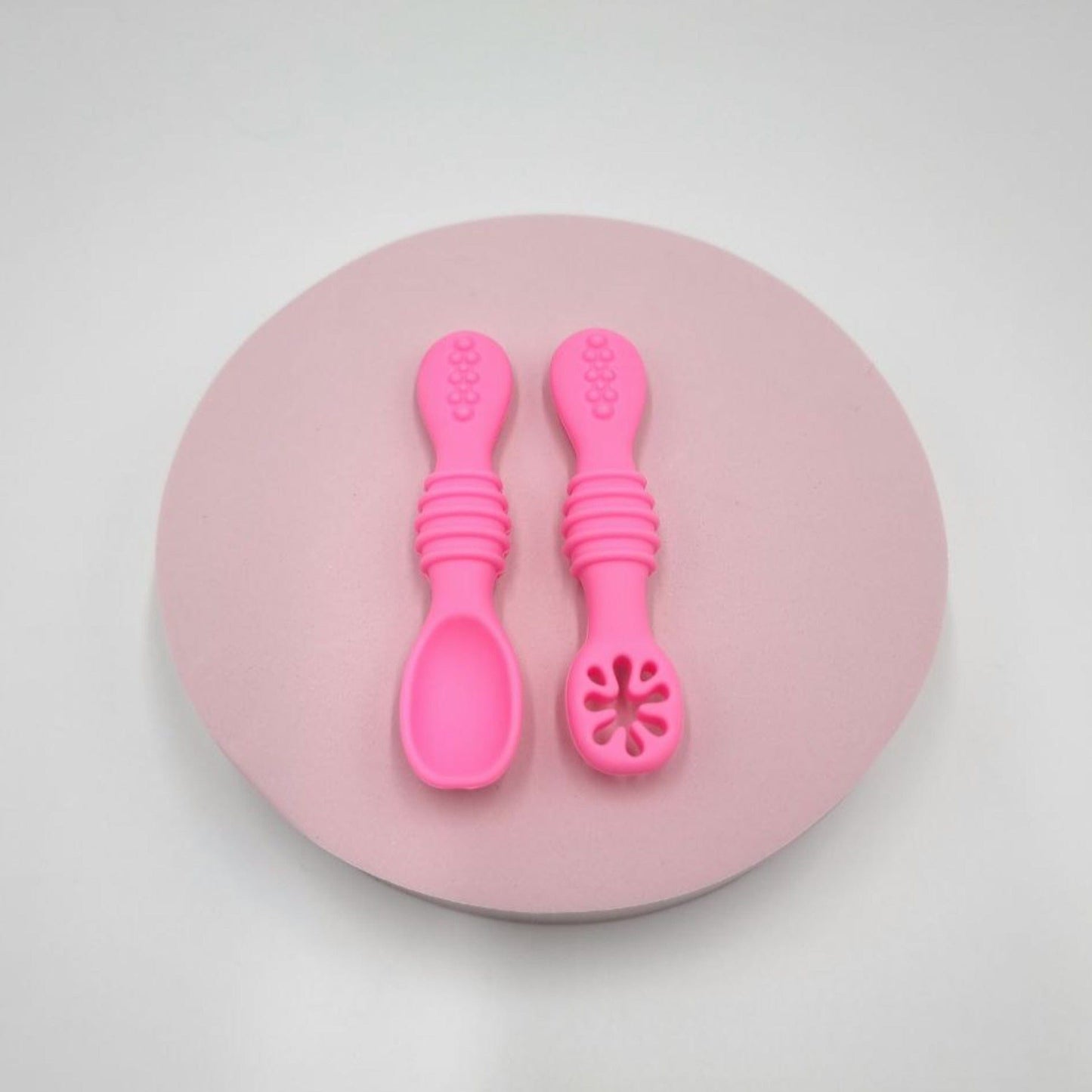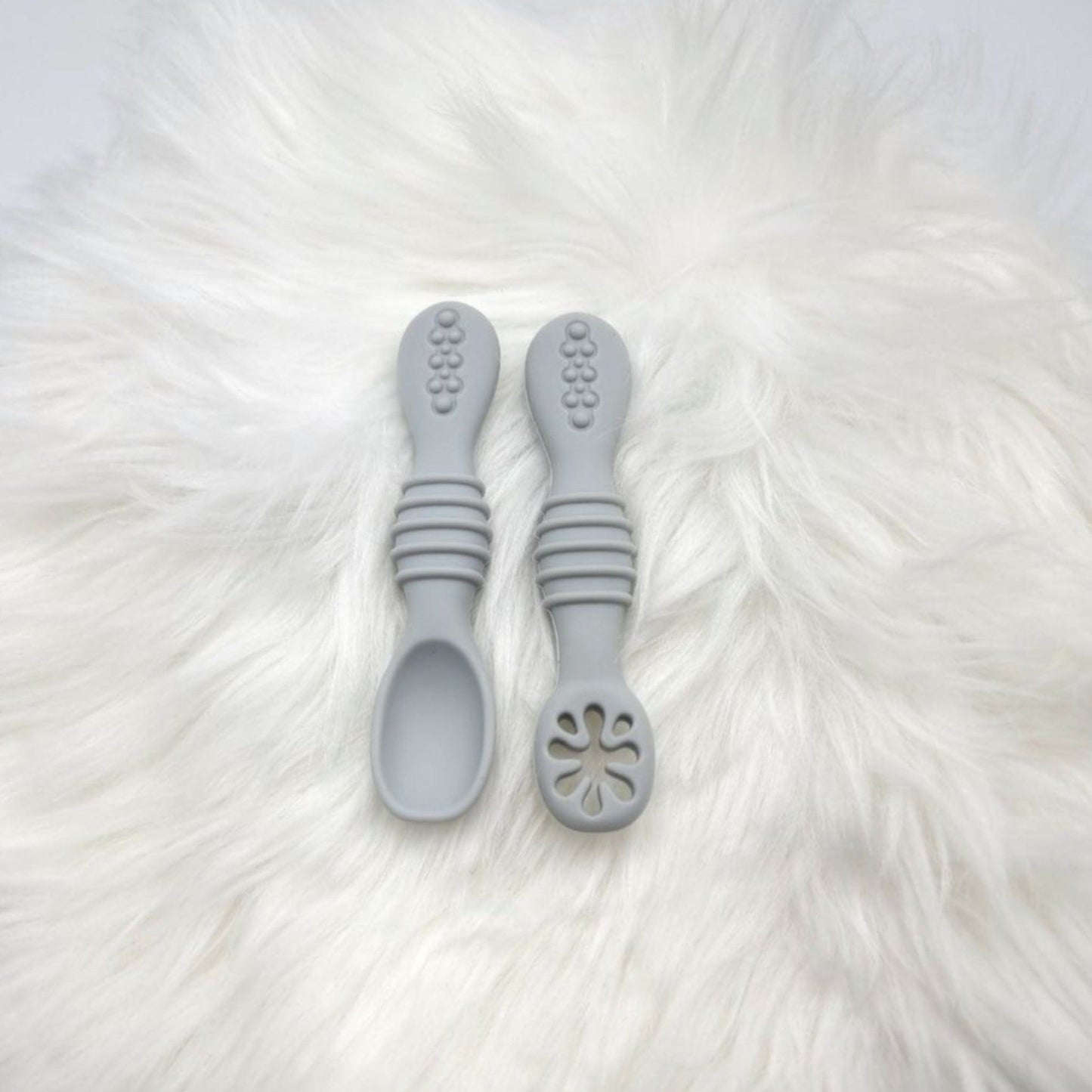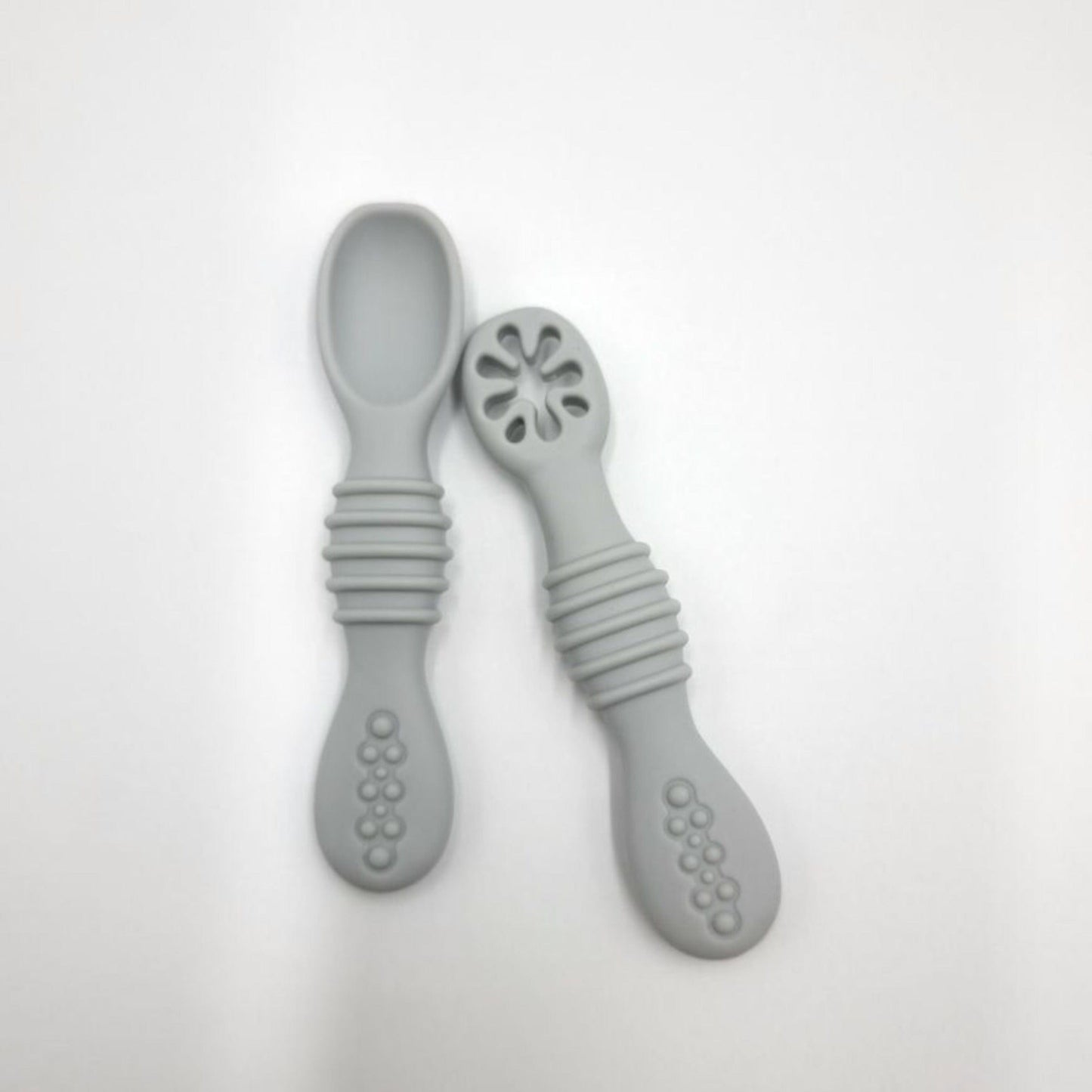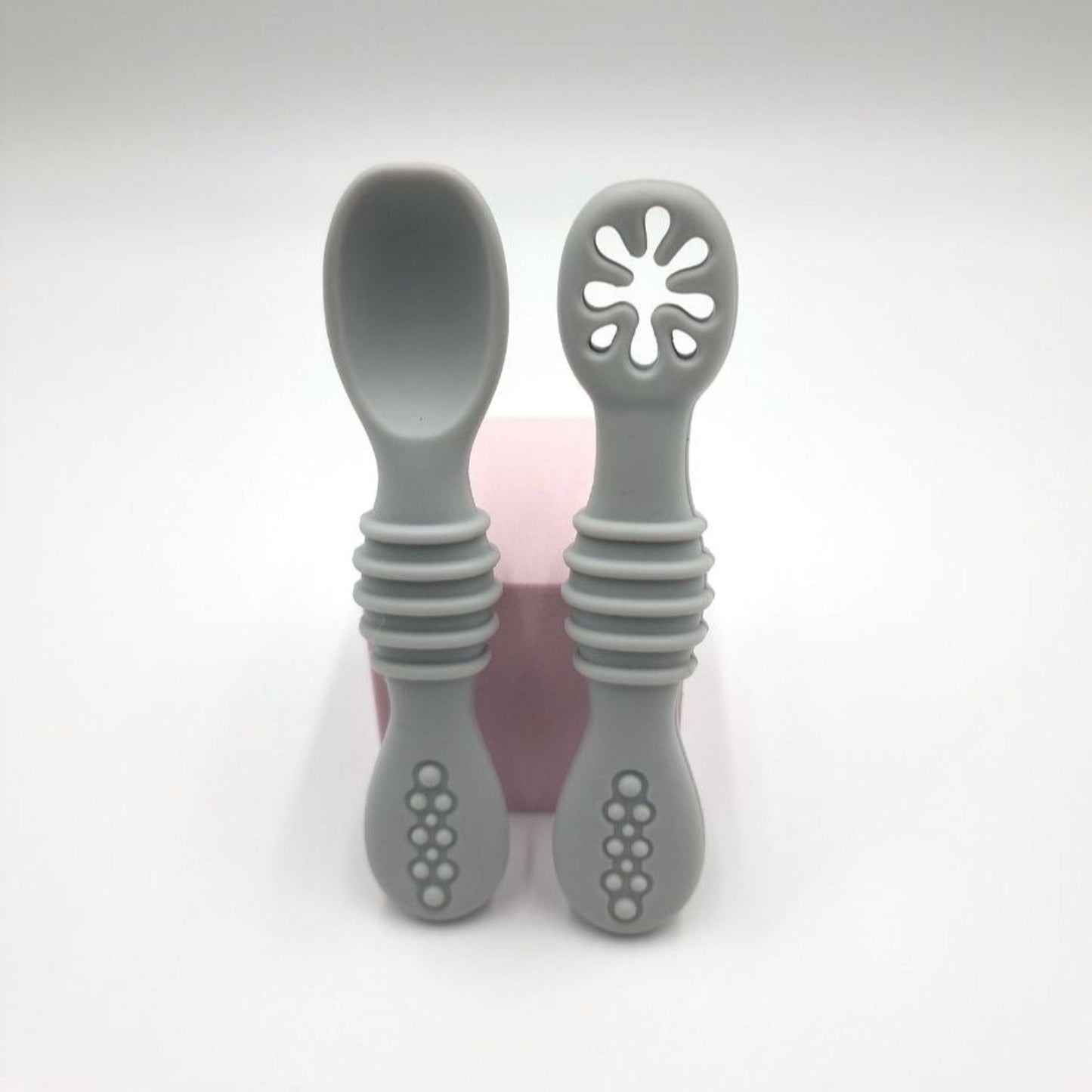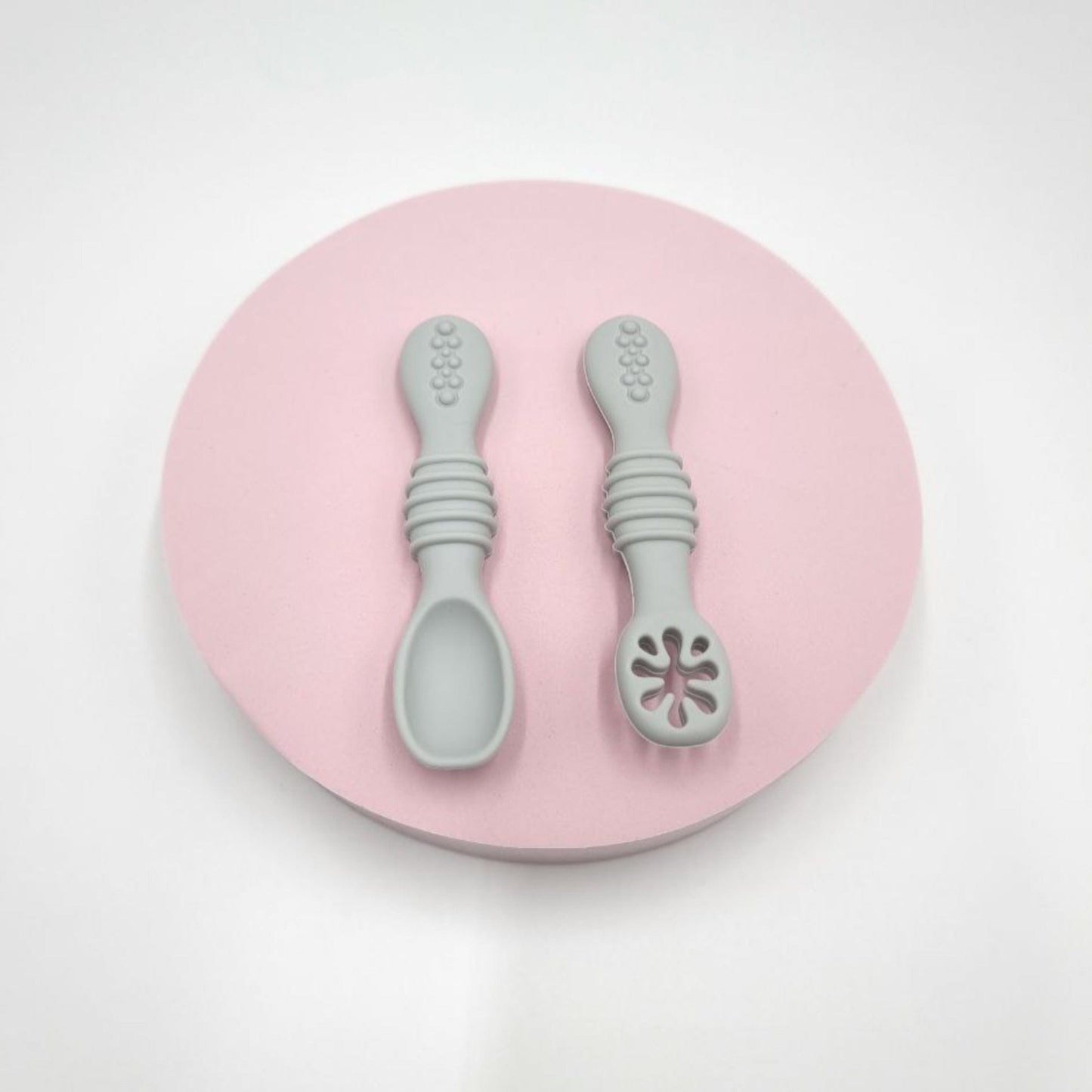 One for the cutlery cupboard
If your baby is weaning and teething, this baby pre spoon set is for you. My baby is 6 months old and is happy with it for food or teething. He really doesn't mind.
Happy with my purchase
It's a nice little set. We got the same Green. Soft and easy to clean.
Snow flake
We like the set for our LO. The snowflake one helped when we didn't want baby scooping liquid and choking on it whilst having cereal or saucy food. The soft spoon let's us scoop every little drop when feeding. Nicely priced.
Baby spoon with a twist
Perfectly sized for our little one's tiny hands. Also comfortable to feed baby with myself. The groove handle lets my baby hold tight without slipping when covered in sauce. Also hand to baby for use as teether after meal time.
007
This is one of the best purchases I have made for my baby. My 6 month old uses it to attempt self feeding, I feed her with it and she certainly lives using it to relevant teething. The handle has little bubbles that soothes the itch.